Fresh Daily Stream of Vehicle Retail Intelligence
Access over 15+ million listings and 100+ million data points aggregated by VinAudit every 24 hours across 70,000+ auto retailers. New or used cars from dealerships, auction sites, and private listings – all in one place! You can sign up for Data Feed and start pulling back data on monthly, weekly or daily basis right away. Our clients integrate our automotive market feed into their systems to gain a competitive edge by staying on top of every VIN listed, every price change, and every car sold across the country.
Vehicle Retail Data includes
| | |
| --- | --- |
| Trim Level Breakdowns | Check and compare engine type, transmission, displacement, fuel, interior and exterior color, and body style. |
| Active Inventories | Access our extensive collection of car listings, both new and pre-owned, gathered from more than 70,000 websites |
| Recent Inventories | Access activity records for the past three months, filtered by your choice of region, car manufacturer, model, trim level, or dealership |
| Pricing Intelligence | Set the best price with confidence using the largest database of car comparables available online. |
| Days-on-Market (DOM) | Check how a vehicle has been available for sale before it is purchased. |
| Market-Days-Supply (MDS) | Assess the required selling periods based on current market circumstances. |
| Recall Alerts | Look up recall status by searching a VIN against recall reports issued for the vehicle |
| Vehicle History Information | Acquire daily access to records on accidents, salvage status, theft, accident, service history, previous owners, recalls auction data, and more |
Monitor every vehicle advertised
Get daily VIN-level vehicle market data for 15+ million listings across the US and Canada.
Make VIN-level vehicle comparisons
Compare price, mileage, trim, style and 50+ VIN-level data points.
Track every franchise and independent dealer
Track active vehicle retail inventory data across over 70,000 franchise & independent dealerships.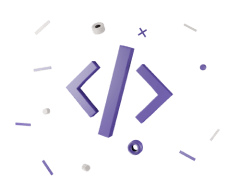 Easy & Fast Integration with your system
Our tech team specializes in customizing our datasets for easy and fast integration
Use Cases for VinAudit's Automotive Market Feed
Here's how you can make the most of what VinAudit's vehicle data feeds offer for your automotive business. The exact applications will depend on the requirements of a specific dealership, automobile manufacturer, or any other player in the automotive industry.
Pricing and Valuation
Use real-time pricing information for new and used vehicles to determine fair prices for the cars they sell and purchase.
Market Trends and Analysis
Get insights into market trends and consumer behavior, to make informed decisions about product development, marketing, and sales strategies.
Sales and Marketing
Auto data feeds can be used to target specific customer groups with tailored marketing campaigns and to track the success of these campaigns over time.
Competitive Intelligence
Check current trends involving competitors' pricing, promotions, and product offerings to enhance overall competitiveness in the market.
Inventory Management
Track the inventories available in the market, including make, model, year, trim, and features, which can assist with pricing, marketing, and sales.
Supply Chain Management
Monitor demand for parts and components, and adjust production accordingly, to ensure a steady supply of the parts needed to build or repair vehicles.