One Key to Pull 'Em All -Vehicle History Data for Any VIN
An API or Application Programming Interface serves as a bridge for software or programs to retrieve data from a provider. In this case, the API is used to access vehicle history report details from VinAudit.com. Our vehicle history API acts as a service agreement that outlines the communication method between VinAudit.com and our partners, involving requests and responses. By partnering with us. you will be able to leverage our extensive database, protected by secure authentication procedures. 
View Sample
VinAudit Vehicle History Report API includes
| | |
| --- | --- |
| Vehicle Specifications | Details related to the vehicle's performance, fuel efficiency, handling, braking, exterior, aerodynamics, and dimensions |
| Title Records | Whether the vehicle has been declared a total loss by an insurance company, offering insight into the vehicle's condition |
| Insurance Records | view market performance across selected dealerships at the local or national level |
| Junk / Salvage Records | Whether the vehicle has been registered with a junk or scrap yard, or sold at a salvage auction, offering information about the vehicle's condition |
| Accident Records | Whether the vehicle has been involved in a minor or major accident (usually based on information aggregated police departments, state agencies, and industry sources) |
| Theft Records | Any historical or active reports of theft and theft recoveries from industry sources |
| Lien / Impound | Whether a finance company has a claim to ownership of the vehicle. was taken to an impound lot at any point, or whether the vehicle has ever been exported out of the United States |
| Salvage Auction Records | Indicate whether the vehicle has been sold at a salvage auction (to be potentially rebuilt and sold at retail) |
| Sale Records | Previous listings of the vehicle for sale by private parties or dealership sales, including the prices at which it was previously sold |
| Title Checks | Whether a state DMV has issued title brands (indicators of a potential issue permanently associated with the vehicle) against the title |
All Data in One Place
Vehicle history data plus vehicle specifications, market values, ownership costs, and more!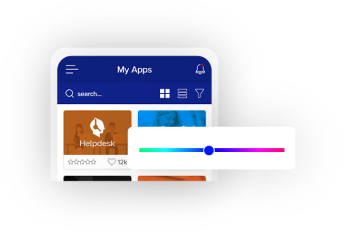 Flexible Branding
Offer vehicle history reports under the VinAudit brand or under your own brand
Customizable Integration Assistance
Our technical support team is on standby to cater to your specific vehicle data needs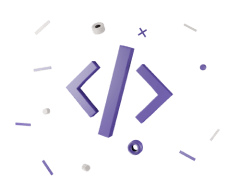 Easy & Fast Integration with your system
Integrating the data is fast and easy and if you're familiar with APIs you can be literally up and running within just a few minutes
How Vehicle History API is Used Across Industries
A vehicle history API can be used to improve efficiency, reduce cost, and enhance the customer experience.
Here are a few of the applicatiowide range of uses in the automotive and related industries:


Vehicle History Report Providers
To tap a variety of sources, including government databases, accident reporting agencies, and to create comprehensive reports for their customers
Vehicle Valuation Companies
To determine a car's value based on its condition and other factors.
Car Rental Companies
To make informed decisions about which vehicles to use in their fleets
Auto Insurance Companies
To help determine insurance rates and make underwriting decisions.
Car Dealerships
To inform their customers and to make informed decisions when buying or selling vehicles
Car Repair Shops
Our data powers search portals, chat bots and many different kinds of inventory provisioning tools.
How to setup VinAudit Vehicle History API