Carrying heavy loads can be a daunting task, especially when it comes to transporting large items like furniture or equipment. Fortunately, mid-sized SUVs are a versatile and convenient option for those looking to tow or haul cargo. These vehicles offer great gas mileage, making them an excellent choice for everyday commutes and long-distance travels alike. 
To supplement what you can learn from a VIN check report, we will explore key details on some of the best mid-size SUVs on the market that boast exceptional fuel efficiency and impressive cargo space capacity. So buckle up, and let's hit the road!
The Best Overall Mid-Size SUVs by Popular Demand
If you are in the market for a mid-sized SUV, you may be overwhelmed by the plethora of choices available to you. With so many options to choose from, it can be difficult to determine which model is right for you. To help narrow down your selection, we have compiled a list of the best overall mid-size SUVs by popular demand. These models have been highly rated by both critics and consumers, making them stand out from the rest. From spacious interiors to impressive handling and performance capabilities, these SUVs are sure to impress.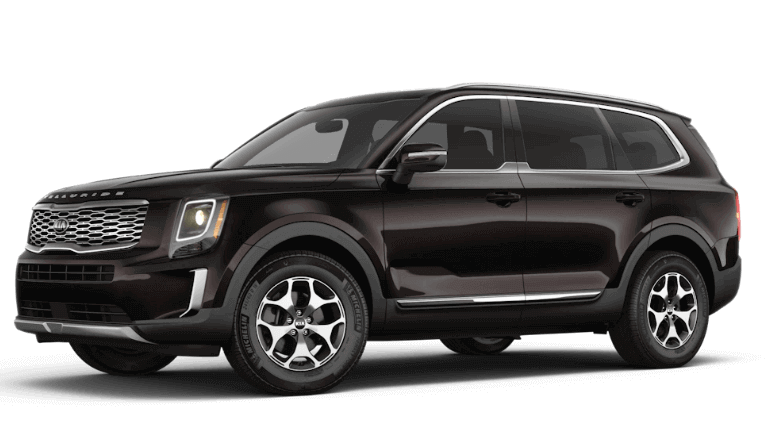 Kia Telluride
The 2023 Kia Telluride is undeniably one of the best overall mid-size SUVs due to its impressive combination of features, capabilities, and performance. The vehicle offers a spacious and comfortable interior with up to eight seats, top-notch safety and infotainment technologies, and a powerful V6 engine that can tow up to 5,000 pounds. Reviews from various industry experts praise the Telluride for its smooth and enjoyable ride, refined cabin ambiance, and high-value proposition. Moreover, Kia's excellent warranty coverage and strong reliability track record make the Telluride a smart investment for families or adventurous drivers who want a versatile and dependable SUV.
Hyundai Palisade
The 2023 Hyundai Palisade is a standout among mid-size SUVs due to its impressive combination of comfort, convenience, and performance features. With its spacious interior, advanced safety features, and smooth handling, it offers a driving experience that is both comfortable and capable. Whether you're looking for a family-friendly SUV or a versatile vehicle for daily use, the 2023 Palisade delivers with its attractive design, intuitive technology, and impressive powertrain. Overall, the 2023 Hyundai Palisade is a top choice for SUV shoppers who expect the best in terms of performance, features, and value.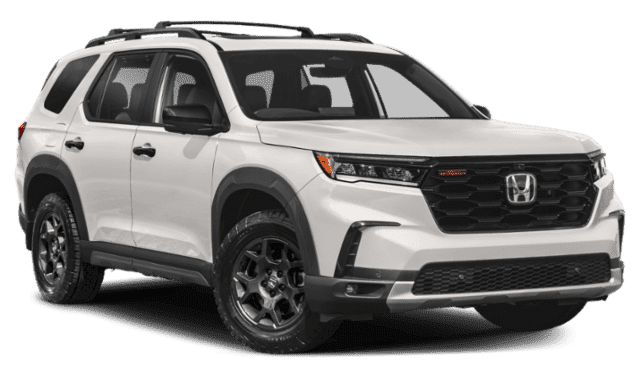 Honda Pilot
The 2023 Honda Pilot is the ultimate mid-size SUV. Boasting a spacious interior, cushy ride, and dependable performance, it's no surprise this bad boy is dominating the market. Honda's website touts the Pilot's innovative safety features, complete with a suite of driver-assist functions and advanced airbags. But wait, there's more. The Pilot also packs an intuitive infotainment system and loads of cargo space, making it perfect for both weekend getaways and daily grinds. Edmunds raves over the Pilot's dynamic V6 engine, seamless transmission, and superior handling, whether you're cruising down slick highways or tearing up dirt trails. It's a no-brainer – the 2023 Honda Pilot is the ultimate mid-size SUV.
Subaru Outback
Get ready to be blown away by the impressive 2023 Subaru Outback! This mid-size SUV packs a serious punch with its standout performance, spacious cabin, and top-of-the-line safety features. With a comfortable ride and excellent handling, you'll never want to leave the driver's seat. Plus, with two powerful and fuel-efficient engine options, you can take on any adventure without breaking the bank. And let's not forget about the luxurious features of the Touring trim, which boasts a massive 12.3-inch touchscreen, ventilated front seats, and a premium Harman Kardon sound system. But what really sets the Outback apart is the cutting-edge EyeSight driver-assistance suite that comes standard on all trims. With adaptive cruise control, lane departure warning, and automatic emergency braking, you can relax knowing your loved ones are safe on every journey. So why settle for anything less? The 2023 Subaru Outback is the clear winner for families and thrill-seekers alike!
Ford Edge
Looking for a versatile and exciting mid-size SUV that ticks all the boxes? Look no further than the 2023 Ford Edge – a standout option for drivers seeking ample space, superior handling, and powerful engine options. But it's not just the performance that impresses – the Edge also boasts a well-designed and practical interior, plus a user-friendly infotainment system that will keep you connected and entertained on the go. Safety features like forward-collision warning and automatic emergency braking add extra peace of mind, making this SUV one of the safest options in its class. Add it all up, and the 2023 Ford Edge is a stylish and functional ride that delivers on all fronts.
Luxury Mid-Size SUVs: Getting an Inside Look at the Best in Class
Luxury mid-size SUVs are considered among the most versatile and practical vehicles on the market today. They offer an impressive combination of comfort, style, and performance, making them a popular choice for families and professionals alike. A number of manufacturers have entered the luxury SUV segment, each offering their own unique features and amenities. From cutting-edge technology to superior safety features and unparalleled comfort, luxury mid-size SUVs truly represent the pinnacle of automotive engineering. In this article, we will take an inside look at the best-in-class luxury mid-size SUVs and what makes them stand out from the competition.
BMW X5
The 2023 BMW X5 is undoubtedly one of the luxury mid-size SUVs on the market, thanks to its extraordinary performance, lavish interior, and impressive safety capabilities. The vehicle's potent engine lineup consists of a base turbocharged inline-six that delivers 335 horsepower and 331 lb-ft of torque. Moreover, the X5 offers an exceptionally smooth and comfortable ride, coupled with advanced technologies like the latest iDrive 8 infotainment system and a driver-assistance suite to enhance the driving experience. The X5 sets itself apart through its innovative safety features, which include blind-spot monitoring, lane departure warning, and automatic emergency braking. With its exceptional performance, luxurious amenities, and unparalleled safety, the 2023 BMW X5 truly stands out as the ultimate mid-size SUV.
Lincoln Aviator
The 2023 Lincoln Aviator is hailed as the ultimate mid-size SUV, combining unparalleled luxury, top-notch performance, and state-of-the-art technology for an unrivaled driving experience. The Aviator's deluxe cabin, crafted with premium materials and an advanced infotainment system featuring a 12.3-inch digital instrument cluster, smartphone compatibility, and WiFi hotspot, offers both comfort and entertainment on the move. With its powerful twin-turbocharged V6 engine packing a punch with 400 hp and 415 lb-ft of torque, and its adaptive suspension providing a seamless and noiseless ride, the Aviator is both thrilling and pleasurable. It also boasts advanced safety features such as automatic emergency braking, lane departure warning, and the renowned Lincoln Co-Pilot360 suite. As a top midsize luxury SUV contender, the 2023 Lincoln Aviator has received rave reviews from critics and customers alike for its impressive ratings and accolades.
Lexus ES
The 2023 Lexus ES is a top-tier luxury mid-size SUV due to its remarkable comfort, outstanding performance, and advanced technology. It offers a sleek design with a spacious interior, innovative safety features, and a range of engine options that complement its refined ride. Additionally, the ES boasts an impressive fuel economy, making it a practical choice for those looking for an upscale driving experience without sacrificing efficiency. Based on customer satisfaction and expert analysis, the 2023 Lexus ES is undoubtedly one of the best luxury mid-size SUVs on the market.
Audi A7
Get ready to experience the epitome of luxury mid-size SUVs with the 2023 Audi A7. This showstopper comes jam-packed with sleek and innovative features that will leave you feeling like royalty. Hop in and enjoy a comfortable ride that's perfect for everyday commutes or weekend road trips, while basking in the spacious cabin that lets you stretch out and relax. And don't even get us started on the advanced technology features like the fully digital driver display and intuitive infotainment system that makes every drive feel like a dream. The 2023 Audi A7 is a luxurious and dependable vehicle that will make your driving experience truly unforgettable.
Volvo XC40
Get ready to experience the ride of your life with the 2023 Volvo XC40, the unbeatable choice for a luxurious mid-size SUV. This beauty will have you gasping with its exceptional performance and design, delivering power, precision, and comfort like no other. Safety is a priority with the XC40, earning it a well-deserved IIHS Top Safety Pick rating thanks to its standard forward-collision warning, lane-departure warning, and automatic emergency braking. Step inside the lavishly-appointed cabin and you'll be blown away by the premium materials and cutting-edge technology that promises ultimate comfort for all passengers. It's not hard to see why the 2023 Volvo XC40 is the clear winner when it comes to performance, safety, and luxury.
Best Mid-Size SUVs in 2023: Which Ones Are Worth Checking Out
As car manufacturers continue to evolve their product lines, mid-size SUVs are becoming an increasingly popular segment for consumers who want versatility, comfort, and performance. And with the closing of 2023 fast approaching, many automakers are gearing up to roll out new and updated mid-size SUVs that promise to deliver exceptional driving experiences. From fuel-efficient hybrids to powerful all-wheel-drive machines, the 2023 mid-size SUV lineup is already shaping up to be one of the most competitive yet. 
In this post, we'll take a closer look at some of the best mid-size SUVs in 2023 and help you determine which ones are worth checking out for your next vehicle purchase.
Honda Passport
The 2023 Honda Passport is a must-have mid-size SUV that blends utility with functionality seamlessly. With its roomy and versatile cabin, you'll have all the comfort and space you need without sacrificing functionality. You'll also enjoy a range of modern features, including an incredible infotainment system and cutting-edge driver-assistance technologies that prioritize safety. Plus, renowned car specialists agree that it's simply a great choice offering superior ride quality, nimble handling, and impressive power, all at a reasonable cost.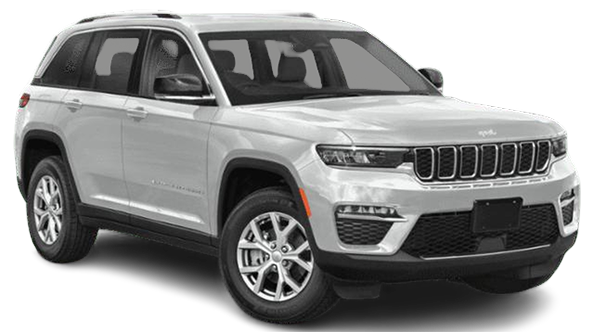 Jeep Grand Cherokee
Get ready to experience the ultimate in mid-size SUVs with the 2023 Jeep Grand Cherokee. Packed with top-of-the-line safety features, a powerful engine, and an updated sleek interior design, this vehicle is the perfect choice for anyone seeking the latest and greatest in SUV technology. Drivers can expect a roomy, comfortable cabin, enhanced towing capabilities, and the choice of a powerful V-6 or V-8 engine. The Grand Cherokee also stands out for its impressive refinement, plentiful cargo space, and competitive fuel economy. With its strong reputation for reliability and durability, drivers can trust that the 2023 Grand Cherokee is built to last. For the ultimate driving experience, the 2023 Jeep Grand Cherokee is the pinnacle of luxury SUVs and is sure to impress even the most discerning drivers out there.
Toyota Venza
Looking for a mid-size SUV that offers both style and substance? Look no further than the 2023 Toyota Venza. This impressive vehicle boasts a powerful hybrid powertrain for improved fuel efficiency, as well as a luxurious interior with a spacious panoramic roof. But it's not just the Venza's looks that are turning heads – it also boasts advanced safety features like lane-keeping assist and automatic emergency braking. And according to Edmunds, the Venza's smooth ride and quiet cabin make for an incredibly comfortable driving experience. So if you're in the market for a mid-size SUV, the 2023 Toyota Venza is definitely worth a closer look.
Ford Bronco
The 2023 Ford Bronco is undoubtedly one of the coolest mid-size SUVs out there. It packs a punch with its strong engine and efficient performance, making it perfect for any road warrior. Not only that, but it can handle the roughest terrain with ease, thanks to the advanced off-roading features available on both standard and optional packages. The Sasquatch package is especially noteworthy for its impressive off-road capability. Fans of the Bronco have long praised its suspension travel and off-road prowess, and there's good reason for it – it's a beast out there on the dirt roads. According to Edmunds, the Bronco is also exceptionally nimble and agile, making it a top pick for any outdoor adventure. All in all, the 2023 Ford Bronco is a force to be reckoned with in the mid-size SUV market and is sure to exceed expectations in the years to come.
Midsize SUVs with the Best Gas Mileage
If you're in the market for a midsize SUV but also want to save on gas, then you'll be glad to know that there are plenty of options available. In this post, we'll be taking a look at the best midsize SUVs that offer the best gas mileage. Whether you're looking for a hybrid or a traditional gasoline-powered vehicle, we've got you covered with our list of the best options out there. So, let's dive in and find your perfect midsize SUV with impressive fuel efficiency!
Toyota Venza
Get ready to hit the road in style and comfort with the 2023 Toyota Venza, a powerhouse midsize SUV that's shaking up the market! The 2023 Toyota Venza is one of the best midsize SUVs with impressive gas mileage, making it a top contender in its class. With a hybrid powertrain that delivers an astonishing 39 miles per gallon, this beauty is outpacing its rivals in fuel efficiency. Toyota's official website raves about its smooth power delivery and impressive responsiveness, making it a delight to drive. Even Motor Trend is impressed, citing the Venza as one of the most fuel-efficient SUVs in its class. Don't miss your chance to experience the perfect balance between power and efficiency – the 2023 Toyota Venza is the ultimate midsize choice for gas mileage savants.
Toyota Highlander
Get ready to experience unparalleled fuel economy with the 2023 Toyota Highlander! This midsize SUV is the cream of the crop, boasting impressive gas mileage that is second to none. With its hybrid model achieving an EPA-estimated 36 combined MPG, and the gas model coming in at an EPA-estimated 24 combined MPG, the Highlander is a game-changer in the realm of fuel-efficient SUVs. Experts in the automotive industry are also raving about the Highlander's hybrid powertrain, recognizing it as a top contender for its eco-friendly approach and impressive gas mileage. In short, the 2023 Toyota Highlander is a true stand-out, setting new standards for midsize SUVs with the best gas mileage.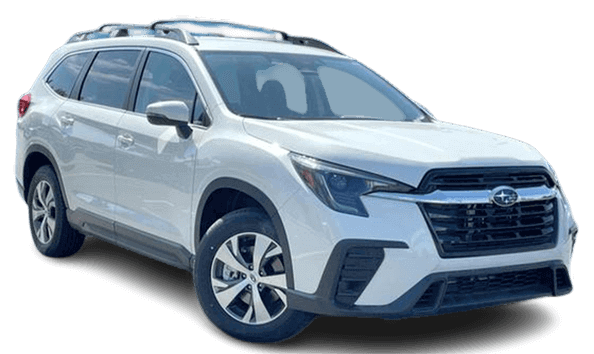 Subaru Ascent
The 2023 Subaru Ascent is undoubtedly one of the midsize SUVs with the best gas mileage. According to the official Subaru website, the Ascent can achieve an impressive 27 mpg on the highway – a feat that few SUVs in its class can match. What's the secret to its success? Well, it all starts with the Ascent's efficient four-cylinder engine and standard all-wheel-drive system. But don't just take our word for it; the EPA-estimated fuel economy numbers speak for themselves, with the Ascent achieving a stellar 23 mpg in the city and 27 mpg on the highway. When it comes to saving money at the pump, the Subaru Ascent is the clear winner among midsize SUVs.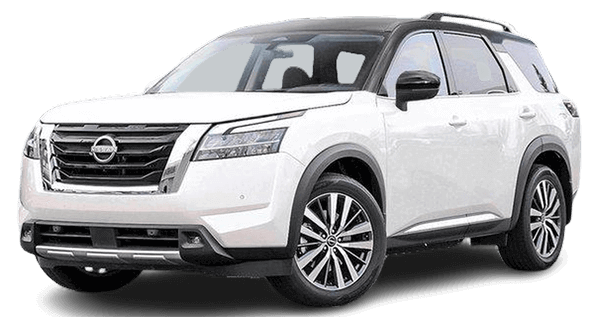 Nissan Pathfinder
The 2023 Nissan Pathfinder has been impressively redesigned to offer a better driving experience with a more powerful V6 engine, which can yield up to 284 horsepower and 259 lb-ft of torque. It also has a new nine-speed automatic transmission that produces smooth and precise gear changes, contributing to an efficient fuel economy of up to 27 mpg on the highway. The Pathfinder's all-wheel drive system further enhances its fuel efficiency while providing excellent handling and better traction on any terrain. Additionally, its comfortable and spacious interior, advanced safety features, and sleek design make it an ideal midsize SUV for buyers who prioritize both performance and fuel economy.
Ford Edge
The 2023 Ford Edge is one of the midsize SUVs with the best gas mileage for a number of reasons. The standard 2.0-liter turbocharged four-cylinder engine achieves an EPA-estimated 29 mpg on the highway, which is excellent for a vehicle of this size and capability. Additionally, the Edge comes with a number of advanced features that help to improve fuel efficiency, such as auto start-stop technology which shuts off the engine when idling to save fuel. With its fuel-efficient engine and cutting-edge features, the 2023 Ford Edge is an excellent choice for anyone looking for a high-performing midsize SUV with great gas mileage.